New Wooden Boat Builds

Fowey, Cornwall
There is nothing as exciting as having a new boat built from scratch and watch your vision develop into reality. Marcus Lewis Boat Builder specialises in new wooden boat builds working closely with you from concept to completion. Contact our expert today to discuss working on a new wooden boat builds.
Marcus, our principal builder, specialises in Troy-class yachts and Fowey River-class sailing dinghies; you can often spot a few of his builds moored in the harbour or out on the river.
Born and bred on the banks of the River Fowey on the Cornish coast, he started his career in a local boatyard where he spent 20 years working on various vessels, including GRP crafts.

Our workshop in Fowey, Cornwall has been in operation since 2003. We have almost always had a new boat on the stock, continuously honing our skills and producing top-quality vessels.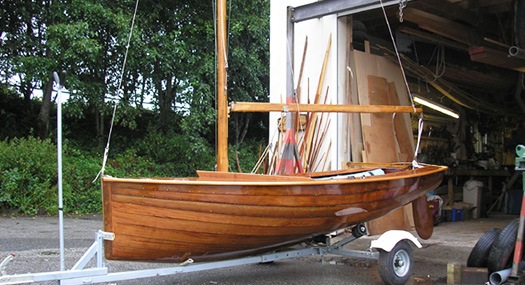 From choosing the materials, the design, the fit out, and the rig, you can count on our experience and expertise to realise your dream boat. Wherever possible, we will source the materials and parts from local suppliers who are reliable and experienced. The build will include fitting out the vessel with all the necessary components including a marine engine, sails and covers which can be sourced on your behalf if required.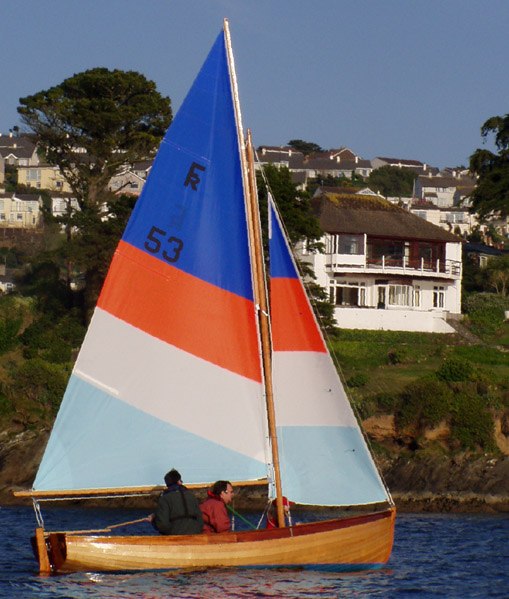 We only use the best quality materials possible; combined with traditional craftsmanship to produce only the finest quality vessels. You can have the confidence that it will serve you for a long time without fear of breaking or going through the trouble of repairing. You will have peace of mind and enjoy the sail with confidence.
Marcus Lewis Boat Builder have the capabilities of recreating vessels based on the design of older vessels. Though we specialise in Troy Class yachts and Fowey River Class dinghies, we can build new wooden rowing and sailing boats up to 20 fts in length. So, whether you have a design you'd like to realise, or missed out on of our previous builds, simply contact us for an initial appraisal.
Previous Works
We have recently finished a 18' double ender, designed by the late Murray Peterson. Blue Belle was planked in Alaskan yellow cedar on an oak backbone with a 13.5hp marine engine from a local supplier in Fowey harbour. We have also finished an 11' mahogany on oak clinker rowing boat, named Carlotta, which is a copy of an older boat.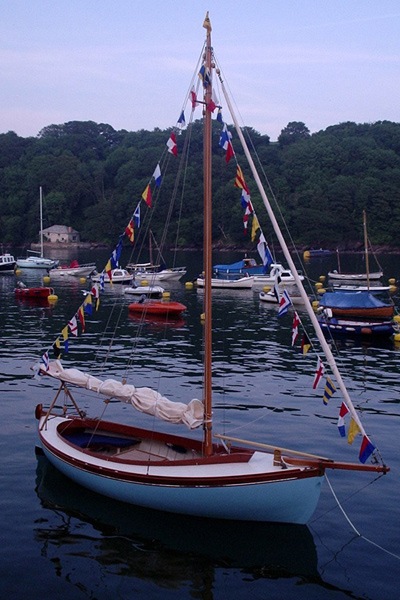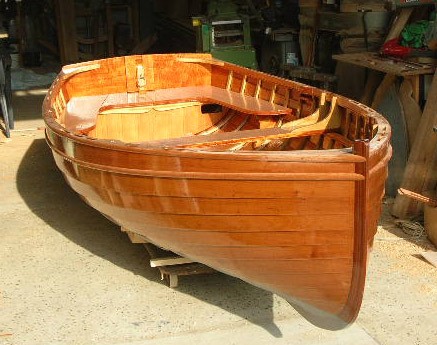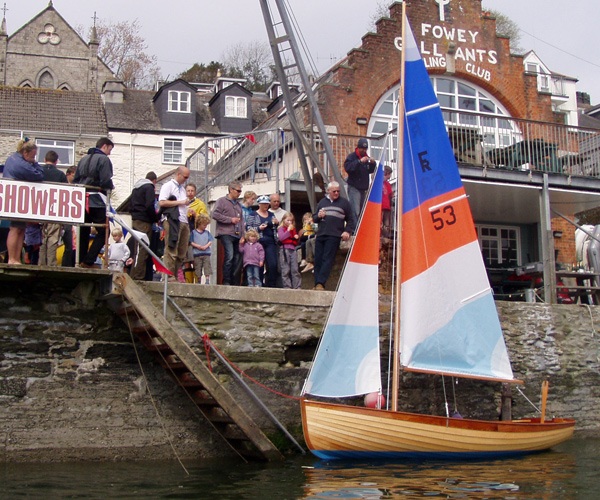 Traditional Maritime Skills
Each and every boat we build is unique, even if it is based from the same design. This is because each is hand-crafted with traditional wooden boatbuilding skills, build from scratch from start to finish.
Marcus Lewis Boat Builder are proud to be part of the Traditional Maritime Skills project which focuses on preserving and promoting these skills. We have recorded a series of videos which showcases the progress of building Mayflower, a 14' wooden Fowey River Class dinghy which was the first of its design in 35 years. Each video features narrative by Marcus Lewis, our principal builder and focuses on different skills used in the construction.
For more information, please head to the YouTube channel of Traditional Maritime skills or visit our page here.
If you dream of owning a new wooden boat, making plans for repair and restoration works, or you need guidance on an inherited vessel, get in touch with Marcus on 07973 420 568 or complete the contact form to send an email.