Wooden Boat Repairs

Fowey, Cornwall
Marcus Lewis Boat Builder has a team of skilled and passionate experts who are dedicated to offering the best quality wooden boat repairs service to our customers. From our central location in Fowey, Cornwall, we work closely with local boat and yacht owners and businesses. Depending on the degree of repair, we can carry out the work either from our fully equipped workshop or on site.
Re-planking
Re-Caulking
Re-fastening
Painting and Varnishing
Replacing Rotten Structural Timber
Deadwood, Stems, Hogs, Transoms Restoration
Re-decking
Raking Out Deck Seams
Renovation of Metalwork and Skin Fittings
Water, Electrical, Gas and Sanitary Systems
Re-fitting Windows and Ports
Replacing Corroded or Rotten Frames and Floors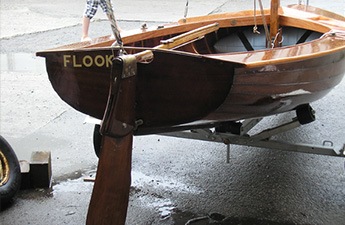 Whether it is a one-off repair or ongoing servicing and maintenance, count on Marcus Lewis Boat Builder to provide a reliable service that will give you peace of mind on the waters. We specialise in the repair and servicing of wooden boats, but we also equipped and trained to provide the same service for GRP crafts.
We can also provide ongoing care throughout the boating season, from emergency collision repair to repainting. Our team has worked with several of the industry's leading small boat insurers. Over the years we have established an outstanding reputation for offering an honest and reliable service in and around Fowey, receiving many of our custom via word of mouth and recommendations.
Previous Repair Projects
Following a collision, a Troy, JOCELYN T1, lost the top section of her stem and bowsprit. After only 3 days of repair and repainting, the boat was relaunched and racing again.
A locally famous Falmouth boat, Tom Tit required a new deck and mast step. It also required new beams, king plank and deck layout. Originally built in 1903, Tom Tit was sailing again in 2008.
Another Troy we worked on is Troy no.25 GEM which was built in 2004. After suffering a racing collision, she needed significant repair in our workshop before returning to racing.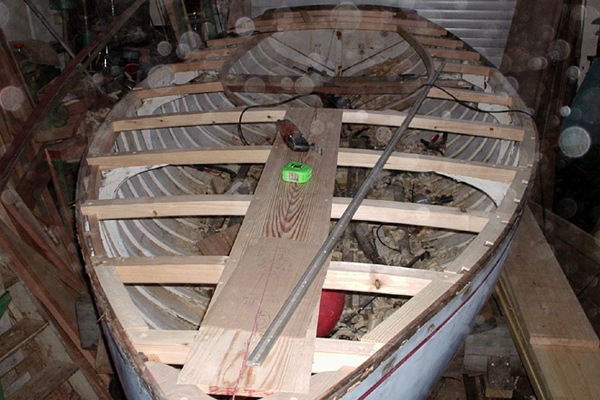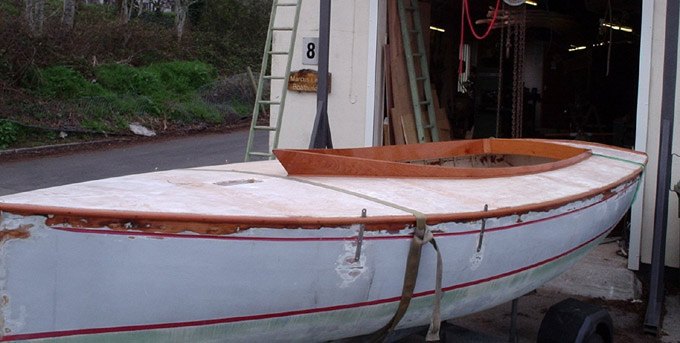 Complete Renovation
We can completely renovate your wooden boat to make it look as good as new again, with no sign of previous damage. We understand how important your boats are to you, which is why we ensure perfect colour matches.

Re-planking
Sometimes, planks on wooden boats can become rotten, and it is actually one of the most common wooden boat repair services. We will replace them for you and give you some maintenance tips on how to ensure the planks last longer.

Structural Timbers
We can repair and replace the structural timbers on your wooden boat. Our replacement parts are extremely high-quality, and we have years of experience and knowledge in the industry, so our services are professional.

Raking Out & Re-Caulking
Do you need your wooden boat raking out and re-caulking? We offer professional and high-quality services at extremely affordable prices, and we ensure your beloved boat looks as good as new before it is ready to get back on the water.

Re-decking & Deck Repairs
We can re-deck and repair the decking of your wooden boat to ensure it is safe and fulfils its purpose as it should. We can also give you some excellent maintenance tips that will help your decking last longer and preventing more repairs in the near future.

Interior Joinery
If you need the interior of your boat repairing or refurbishing, then we can help. We have all the necessary experience, knowledge and equipment to ensure the finishing result is exactly what you wanted. We can also help you to modernise the interior.

How much does it Cost to Repair a Boat?
The cost of repairing a boat will depend on many different factors. For example, how large the repair job is, what needs doing, how long the job takes and what equipment and parts need to be used. If you would like a free quote, please give us a call today.
How do you repair an Old Wooden Boat?
To repair an old wooden boat, you need to make sure you have all the right tools and equipment. These include a chisel, hammer, rivets, screws, sandpaper, and hacksaw. It is important to have any repairs done by a professional to ensure the boat is safe to go on the water, and the job is done to a professional standard.
How Long will a Wooden Boat Last?
To ensure your wooden boat lasts as long as possible, you must maintain it regularly and also have it serviced. As long as this done properly, wooden boats can last between 60-100 years! For some maintenance advice, please don't hesitate to get in contact with us.

How do you Refinish a Wooden Boat?
Firstly, you need to get rid of all the wood that is already peeling off the boat. Next, you sand the boat to ensure it is all the same level and fill up any holes or damage. Then you varnish the boat to make it look as good as new.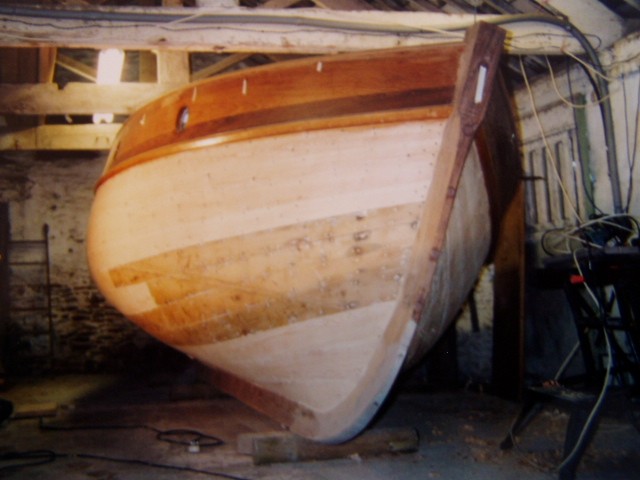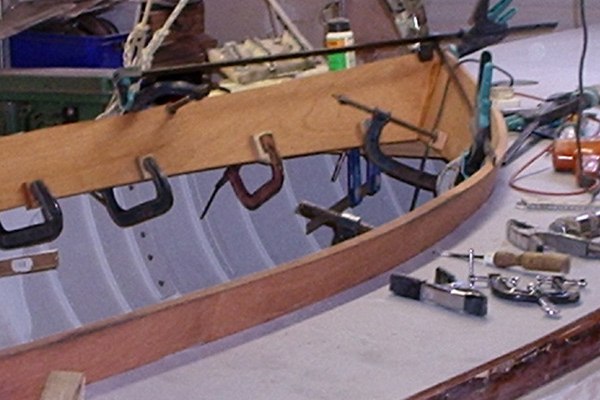 Are you looking for wooden boat repairs in Fowey, Cornwall contact us today.
If you dream of owning a new wooden boat, making plans for repair and restoration works, or you need guidance on an inherited vessel, get in touch with Marcus on 07973 420 568 or complete the contact form to send an email.